Student reviews and ratings in the site SUPERPROF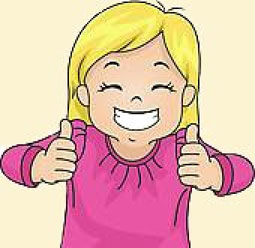 Rosangela
Perfect! I'm really enjoying the classes, exercises, content. Always looking forward to the next class. I recommend
Sergio
Perfect! Valeria is a great teacher, I highly recommend, wonderful methodology and didactics. I would definitely recommend.
Marco
Perfect! I took classes with her and highly recommend her. Native Italian, very well prepared and lots of material to help.
Denise
Perfect! Valeria is very didactic and professional. She knows how to interact with students in the right measure to facilitate learning. It has a lot of content and update. I am quite satisfied with the classes.
Victor
Perfect! Best language teacher my wife and I had! Super didactic and helpful! We just have to thank you for all the teachings =D
Isadora
Perfect! I contacted Valeria a month before a trip to Italy and we did an intensive of 10 classes. It was awesome! She is very didactic and practical as well as super fun. It was really worth it!!
João Luiz
Perfect! I'm taking a class with Prof. Valeria 2 months ago. Super professional, great didactic, punctual and attentive. Italian becomes easier with your lessons!
Vanessa
Perfect! We only took the first class
Luisa
Perfect! Classes are going very well. The teacher has great support material
André
Perfect! Teacher Valeria's classes are great. A good mix between grammar and conversation with a focus on a subject of interest to the student, which greatly accelerates learning. As a beginner in the Italian language, it was great for me to study with a native teacher who, at the same time, also speaks fluent Portuguese. Thus, it is possible to learn to listen to the language as it is spoken by Italians while the explanations are given in Portuguese, at least in the initial classes. Highly recommended teacher!
Paulo
Perfect! Valeria was a great teacher for me! Very punctual and attentive, she sent me extra material when I asked questions outside the scope of the lessons. I took classes with her for a few months and managed to learn a lot of Italian. When I go back to studying Italian, I plan to start classes with her again.
I consider the evaluations of the classes received from my students very important to continue improving my teaching.
Get in touch for more information